Teeing off in the same ball as Rory could make any player nervous. After a bogey on the first hole, Sebastian played a solid game and with 5 birdies in a row (hole 10-14) he worked his way up to the top. For the first time since 2011, there was a play-off with 5 players, including Rory. With a superb birdie from 10 ft, he put pressure on Rory and Kalle Samooja from Finland, who both had a shorter put, and both of them missed and Sebastian's first win on the European Tour was a fact.
"I don't know what to do with this, really. Didn't play my best today, but my chipping and putting was unbelievable," said Sebastian, who carded five straight birdies from Nos. 10-14 to pull in front. "I thought it was exciting enough just to come out here and play with Rory. I can't really describe it right now. It hasn't really sunk in yet."
This victory also means that he secured his Tour card for the next two years!
What a fantastic Sunday!
Video: Sebastian Soderberg beats Rory Mcilroy in play-off
Video: Sebastian Soderberg Golf Swing Slow Motion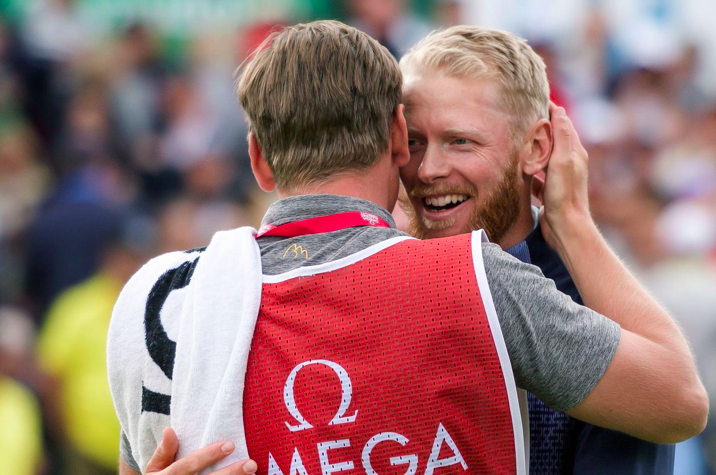 Sebastian celebrating with his caddie, brother Jesper. Photo: Fabrice Coffrini/AFP/TT
Sebastian and Rory